With "Photo project" try something new...
By Anne-Noëlle on Monday, July 15 2013, 16:28 - Digital Kit - Permalink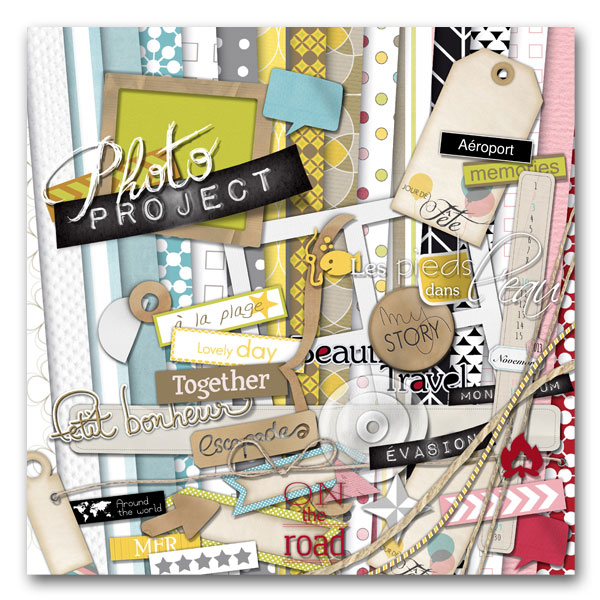 The kit "Photo project" will allow you to try a new style of scrapbooking. The labels and bold modern papers will form a perfect case for your holidays or trip pictures. The Project life style is about telling the story of your day-to-day life, your children, everything you love in a simple way, totally your own. Your creations will be unique!