Get more from Studio-Scrap for FREE : Easy photo collage and scrapbooking totally Free
By CDIP on Wednesday, August 11 2010, 15:35 - Scrapbook Software - Permalink
Hi,
As a special gesture, we give you today Studio-Scrap 2 for free. Please note that this is not the trial version, but it is truly the full version.
Please follow the link below in order to receive your free copy :

and click next on "Download for Free".

You will not be required to purchase anything else. Simply you will get a full application with all its functions, without any time limitation.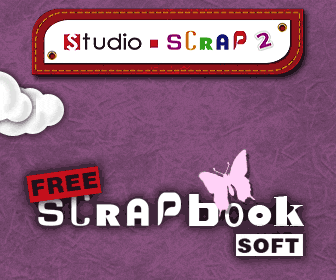 Just so you can discover Studio-Scrap 2 which is already used by several tens of thousands of people.


Why is it completely free ?
Because today Studio-Scrap 3 is available for sale.
Studio-Scrap 3 gives you extra creative power !
This latest version of the software will allow you to add fun free form texts, or even drop caps with which you can write words in one single operation.There is also the wonderful possibility to create an album of layouts, and manage it directly.
For more information and prices, please refer to www.studio-scrap.com/us.
Best regards,