The new functions of Studio-Scrap 6
The calendar creation interface has been totally changed to be easier to use and to allow for a lot more possibilities. Vertical calendars can now be created, the size of the boxes and the place of texts can be changed.
A wizard can help you choose a page template.
Photo Mosaics creation has now a special tool, to choose a grid, the gaps, the margins and the layouts of the shapes on page.
There is now a "magical border" tool that will cut easily around the shapes when interweaving them together.
Change layout template at anytime while keeping the pictures already chosen.
The preview of Photobooks has been optimized.
New selection tools for photos : now you can review your pictures in full screen size to tag the best ones as favorites.
A counter has also appeared to indicate the number of times a photo is been used in a project.
There is also a White balance adjustment (both automatic and manual).
Creating texts has been simplified.
Creating photo mosaics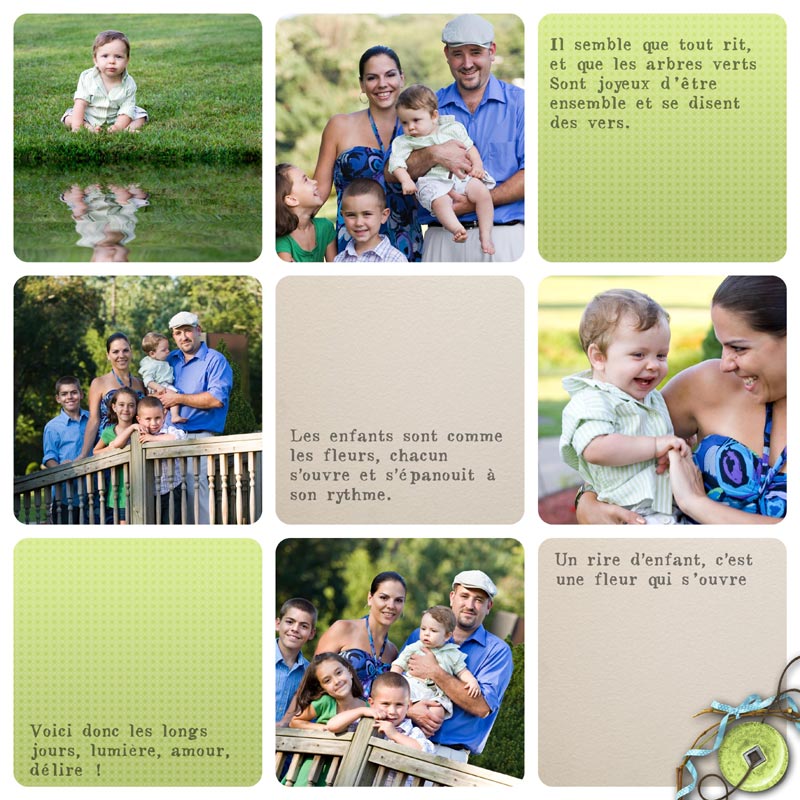 Magical borders in use
As you have previously bought a previous version of STUDIO-SCRAP, the latest technology for easy digital scrapbooking and creating photobooks is made available to you for as little as € 19.95...
Make sure you do not miss out on this opportunity!