Studio-Scrap is the best photo software to display your images, from simple settings to scrapbooking style layouts.
The photo software for all your creations
Design and print
Make photo pages, announcements, cards, calendars, table decorations, stickers…
Your scrapbooking styled photobooks
Create photobooks (square or letter formats)
Share your creations
Export as images and send by email or post on social networks and blogs... Create PDF files...
Infinite layouts
450 page templates
Display photos is firstly the choice of a layout to enhance them. Studio-Scrap contains 450 templates.
Once the template selected, you drag your pictures in and then you customize even more by adding text, shapes, backgrounds and other elements.
The very wide choice of templates will allow you to find all possible layouts from a simple 4 pictures collage to the more complex layouts as mosaics and announcements cards…
---
Create your sketches
Imagine unique pages!
You can transform the templates to your liking and save them.
You can also start from a blank page, add shapes, resize them, overlap them, cut them…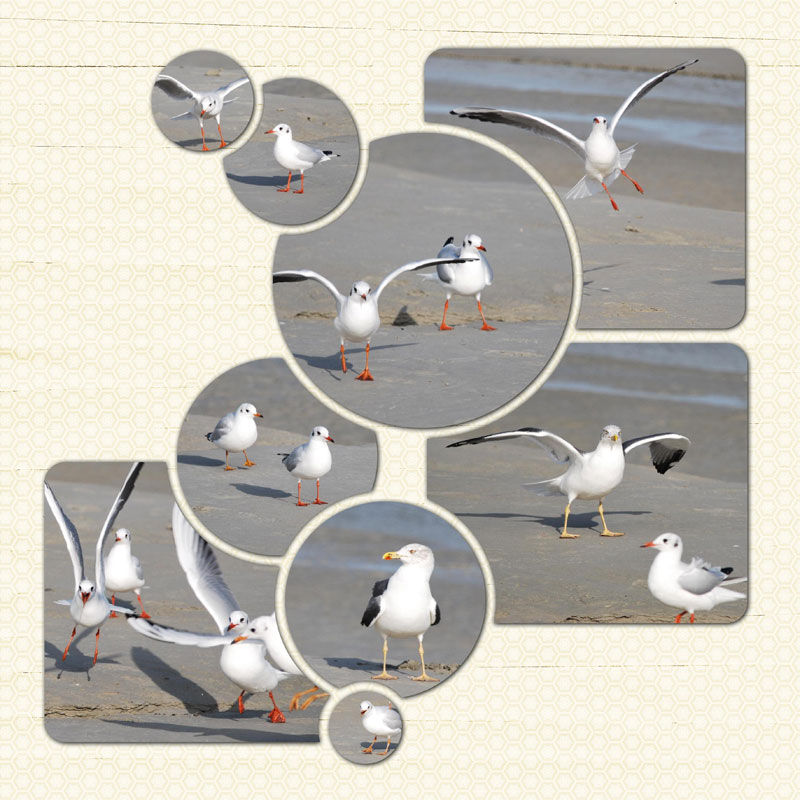 Mosaics
An easy tool
Select a shape or several photos and create simply a whole mosaic!
This way you can get an array of shapes (like stars for example). You can now delete some of the elements.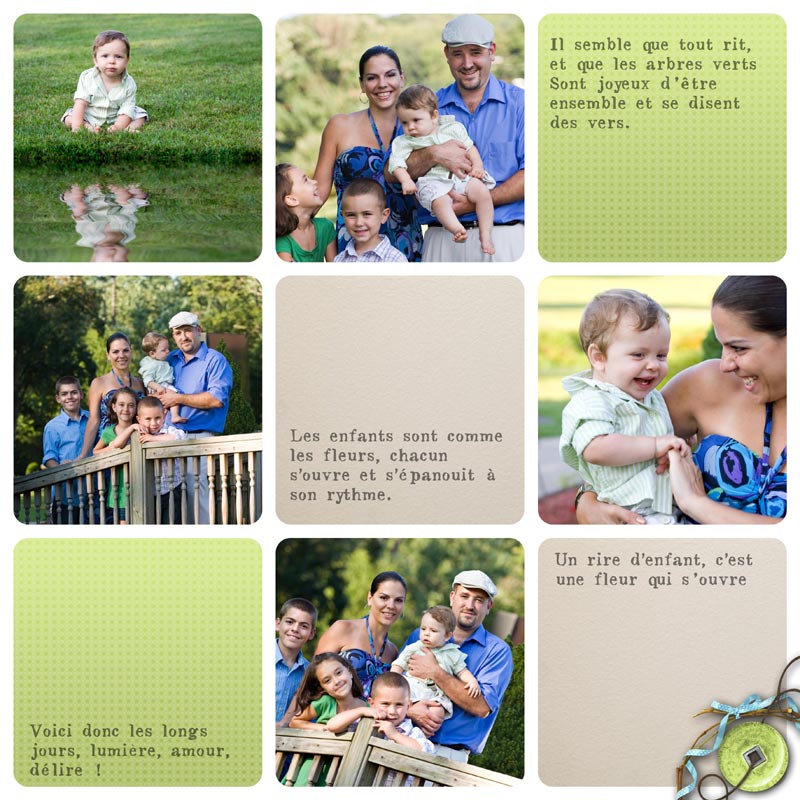 Photos: filters, masks, effects
---
Colors and papers to dress up your layouts
Papers
Studio-Scrap contains more than 400 papers to decorate your pages. You can use then as backgrounds, or inside shapes as decorations.
Each background paper can be modified thanks to the filters applied on photos (black& white etc), to the zoom levels… Set your imagination free to create lovely pages!
Find easily your favorite papers in a few clicks! For example, type in "red" and all red papers are displayed.
Decorate your pages in a scrapbooking style
Embellishments for your pages
You will find in the software more than 1000 embellishments in high resolution to decorate your scrapbooking pages: buttons, tags, staples, flowers, ribbons, twine, pearls and so on...
Tip: find any element you need using the search box.